Back in Jan­u­ary a cou­ple of my blog­ging buds and I were talk­ing about how fun it would be to run together even though we were each in var­i­ous parts of the world.  After lots of emails back and forth Run. Blog. Give.was born.
Our vir­tual run is bro­ken down into three parts…
RUN: As a vir­tual team we will run from one coast to the other.  We will use the des­ti­na­tions of BlogHer '11 (San Diego, CA) and BlogHer '12 (New York City) as our points on the map.  That's 2,429 miles exactly.  This Wednes­day, June 6th is National Run­ning Day and seems like a good a time as any to start!  BlogHer '12 takes place on August 2nd so that gives us two months to fin­ish our race.  The project says run but walk­ing is just as good, so if you're a walker and not a run­ner don't shy away — stay and play!  Are you  nei­ther?  Then let this be the kick in the rump to get you moving!
BLOG: You, yes YOU, should join our team!  I've cre­ated a page(see up top there) that will serve as home base for team Run. Blog. Give.  There's a but­ton to grab and dis­play for all of your read­ers to see that you're on the team — and encour­age them to join us!  There's a link-​​up to join that lasts the length of the race (starts June 6th, ends August 2nd) so you're name/​button/​face will be promi­nently placed for all to see!  I will main­tain a record of all the team mem­bers and the miles each of us logs, updat­ing on Sun­days.  If you decide to join this most awe­some race team you'll only need to email/​tweet/​facebook me your mileage for the week — I'll do the rest of the work for you!
GIVE: I'm encour­ag­ing all of the team mem­bers to pick a cause of their choice to run for.  For instance, I plan on donat­ing $1.00 for every mile I log to the 3-​​Day Breast Can­cer walk com­ing up this sum­mer.  Also, whichever team mem­ber logs the most miles — I will per­son­ally donate $50 to the cause of their choice!
Are you excited??  I am!!
Want to join team Run. Blog. Give.?  Click the but­ton or head to the page found in the header above.
Join the link-​​up start­ing June 6th!
Ready… set.… GO!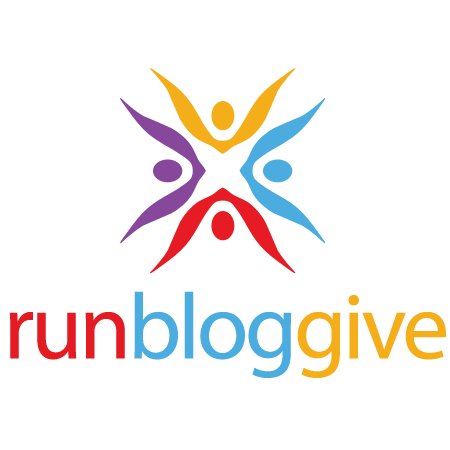 A thank you to my friend Erica for cre­at­ing the but­ton for this project!
0